Vendors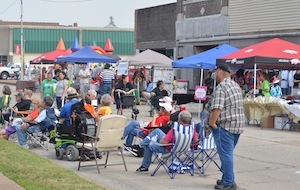 Join the Newport Area Chamber of Commerce at the annual Depot Days Festival as a vendor!
Booth space is currently available for Saturday, September 28, 2019 for any arts & crafters, school organizations, businesses or groups for only $25 each. This is the perfect opportunity to sell your products or receive exposure for your organization or business. Vendors are asked to operate until at least late afternoon to coincide with the growing crowds.
Deadline to reserve a space is Wednesday, September 18.
Download Form Here: