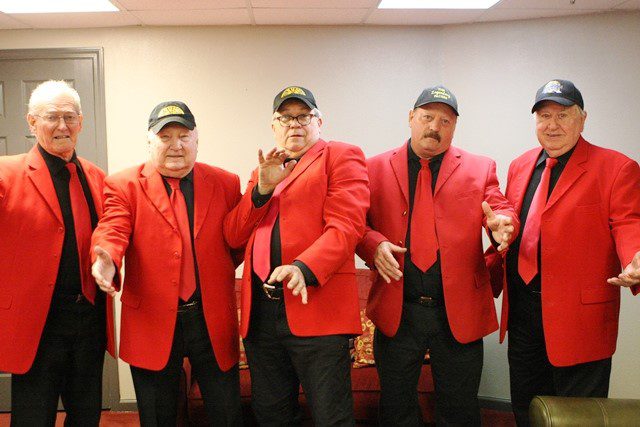 The year 2021 is the 66th year of music by the Pacers, and they still wanna boogie! The Pacers recorded on Sun & Phillips Records, they have been honored by the Rockabilly Hall of Fame, Hot Springs Walk of Fame, Arkansas Entertainers Hall of Fame, Now Dig This Hall of Fame in Europe, Arkansas Governor's Award, Arkansas Travelers Award, Sonny Payne Blues Award, and many others.
The Pacers have toured all over the world including UK, Germany, Austria, Sweden, Holland, Italy, France, Spain, Brazil, Australia, Japan, Canada and they were voted one of the all time great rock and roll bands in Europe.
The Pacers lost Sonny Burgess in 2017 and Kern Kennedy in 2018, but they are rockin' on and include a tribute to them during shows. Enjoy great 50's and 60s music that they helped to invent.
"We may be old, but we can still boogie!"