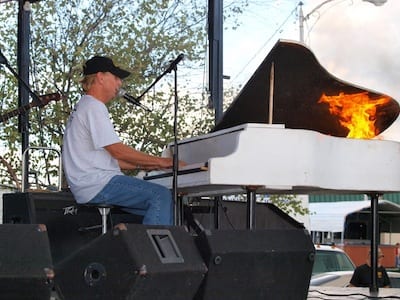 J.R. Rogers is a veteran Rock and Roll musician, promoter and live show producer. At one time a member of Sonny Burgess' legendary Pacers and a State Legislator, he was one of the primary driving forces behind the legislation which designated Highway 67 as a premier tourist destination in Northeast Arkansas.
Having produced hundreds of Rock and Roll shows in his career he is one of the most well known professionals in Arkansas. As a musician and bandleader he brings excitement and true feel to every show he plays.
Famous for his smokin' piano and guitar strength along with an all star band he promises to get the crowd on their feet with his blend of southern rock and rockabilly energy.