Straight from the jumping nightclubs of Memphis' famous Beale Street, it's Brandon Cunning rocking the great sounds of Memphis. Burning Rockabilly, Sizzling R&B and foot stopping early Rock 'n' Roll. ​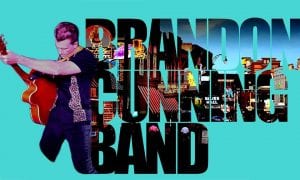 Memphis, Tennessee gave birth to an entirely new genre of music and Brandon Cunning rips through the greatest and most recognizable artists such as Elvis Presley, Roy Orbison, Jerry Lee Lewis, Buddy Holly, Carl Perkins, Johnny Cash, Chuck Berry, Little Richard and many more!
​But Brandon Cunning isn't just the hottest act in the land, it's also a music history lesson in action! An experienced entertainer, radio disc jockey and co-owner of the Memphis based tour company, Rockabilly Rides, Brandon Cunning knows, lives and breathes the Memphis sound, bringing the audience along on a ride they'll never forget.
​The voice, the look, the moves, and the history to back it all up. Brandon Cunning delivers the goods.